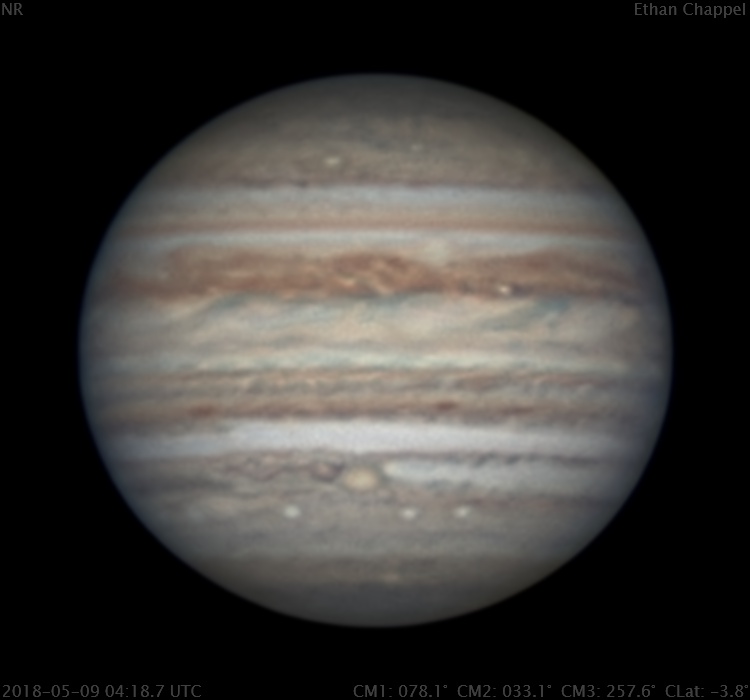 Jupiter UTC
CM1: 78.10°
CM2: 33.10°
CM3: 257.60°
CLat: -3.80°
Description
Seeing improved compared to the previous photo.

Notes:

The NTB is fading, and a pattern of dark markings are visible on the northern edge before the central meridian.
White Spot Z is just passed the CM.
The EZ has an orange tint.
Three brown barges are visible in the SEBs.
Oval BA is at the CM, with the STB ghost trailing it.
The sector of the STB trailing Oval BA is dark.
Equipment
ZWO ASI290MM
Astro-Physics Advanced Convertible Barlow
Celestron EdgeHD 14