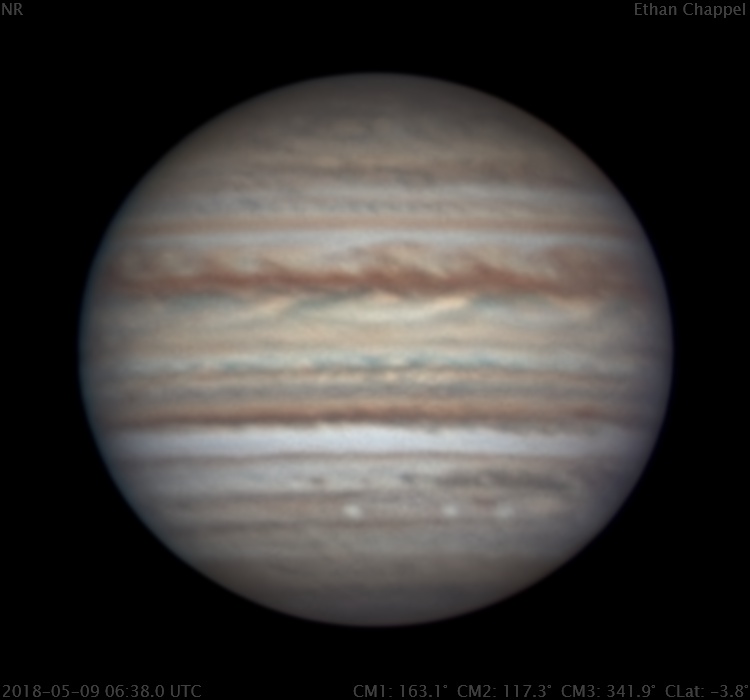 Jupiter UTC
CM1: 163.10°
CM2: 117.30°
CM3: 341.90°
CLat: -3.80°
Description
Seeing started deteriorating before this photo was taken, but was still above average for our location.

Notes:

The NTB is faded.
The NEBn is ragged. Two spots on the belt's boundary are rising.
The EZ is tinted orange.
A brown barge in the SEBs is about to set.
The STB Ghost is setting.
Equipment
ZWO ASI290MM
Astro-Physics Advanced Convertible Barlow
Celestron EdgeHD 14