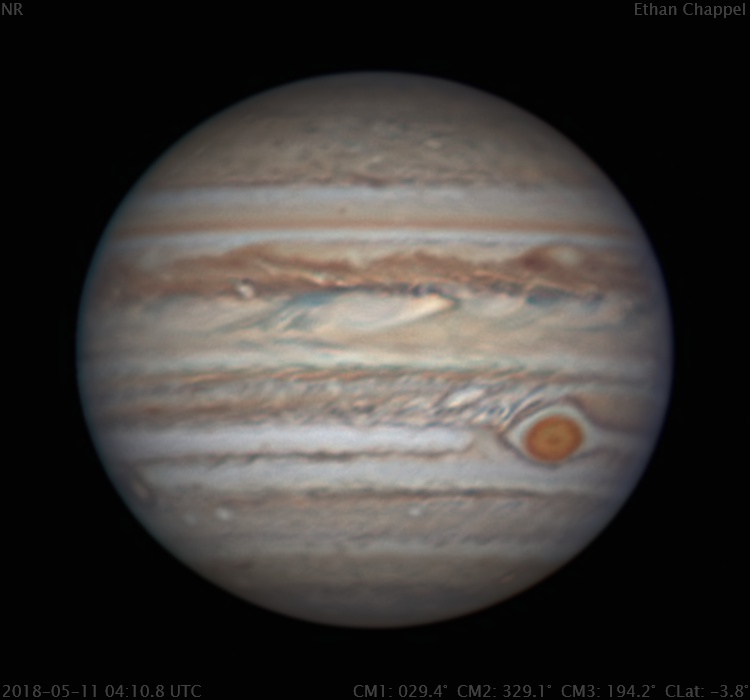 Jupiter UTC
CM1: 29.40°
CM2: 329.10°
CM3: 194.20°
CLat: -3.80°
Description
Seeing deteriorated slightly compared to the previous image, but remained very good.

Notes:

The NTB is fading.
White Oval Z is rising.
The NEBn is receding.
The NEB has a couple rifts and outbreaks.
The EZ is tinted orange.
The Great Red Spot has an intense brick red coloration. A few features, including its dark core, are visible.
The wake of the GRS is small.
Material from the SEBs is being pulled around the GRS and into the STZ, where it forms a thin belt circling the planet.
Oval BA is rising.
The South Polar Red Spot is setting.
Equipment
ZWO ASI290MM
Astro-Physics Advanced Convertible Barlow
Celestron EdgeHD 14