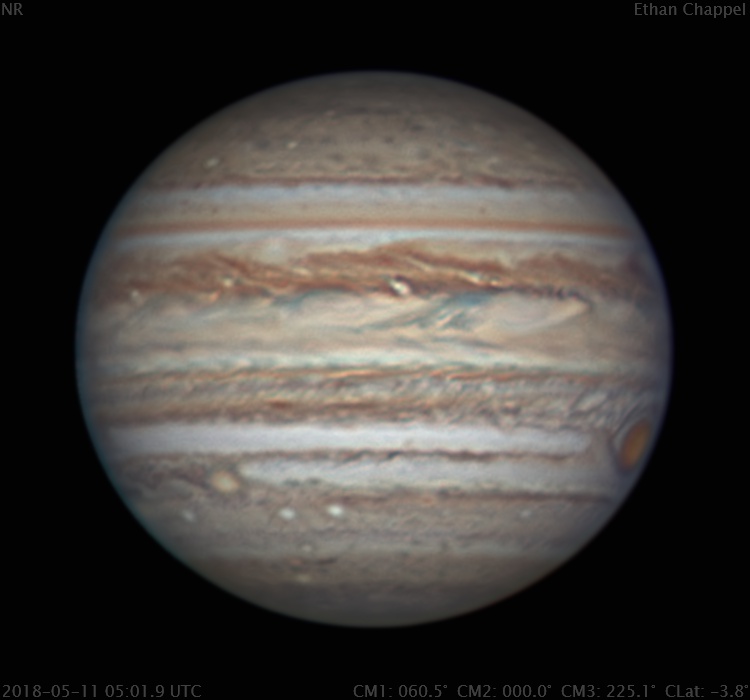 Jupiter UTC
CM1: 60.50°
CM3: 225.10°
CLat: -3.80°
Description
Seeing remained stable while capturing data for this image

Notes:

The NTB is fading.
White Oval Z is rising.
The NEBn is receding.
The NEB has a couple rifts and outbreaks.
The EZ is tinted orange.
The SEB is displaying many finer details.
The Great Red Spot is setting.
The wake of the GRS is small.
Oval BA and the STB Ghost are rising.
Equipment
ZWO ASI290MM
Astro-Physics Advanced Convertible Barlow
Celestron EdgeHD 14