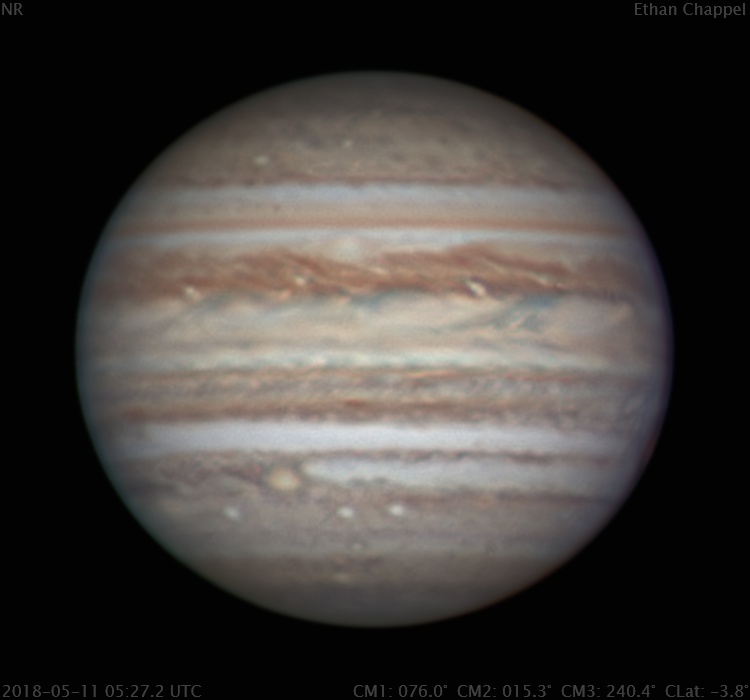 Jupiter UTC
CM1: 76.00°
CM2: 15.30°
CM3: 240.40°
CLat: -3.80°
Description
Conditions rapidly deteriorated after the previous image. Low clouds caused variable transparency and seeing.

Notes:
The NTB is fading.
White Oval Z is at the central meridian.
The NEBn is receding.
The NEB has a couple rifts and outbreaks.
The EZ is tinted orange.
The white core of Oval BA is barely resolved.
Equipment
ZWO ASI290MM
Astro-Physics Advanced Convertible Barlow
Celestron EdgeHD 14