Saturn 2015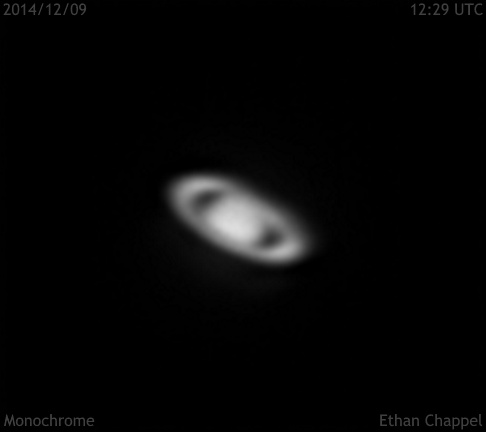 UTC
First image of the new Saturn season. Only taken 8 degrees above the horizon and just clearing the bushes.
More Info...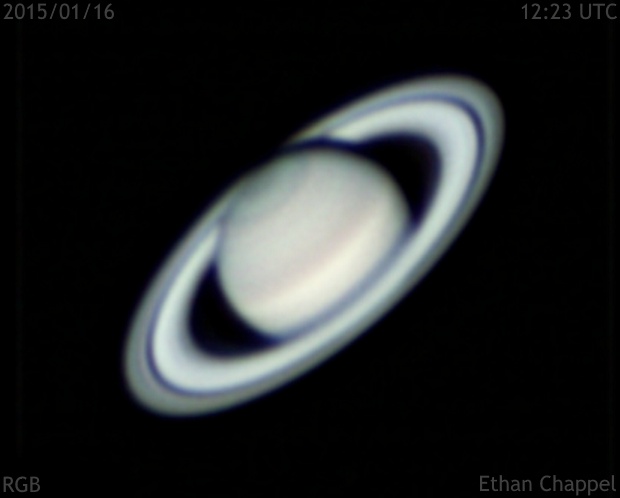 UTC
Decided at the last minute to swing towards Saturn with my LRGB Filters. To me, Saturn looks like an eyeball looking along it's polar axis.
More Info...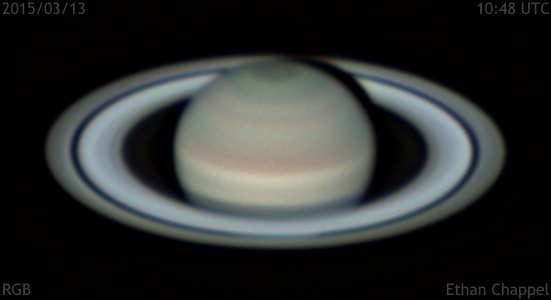 UTC
My first image of Saturn using my new CGEM DX 1100 HD
More Info...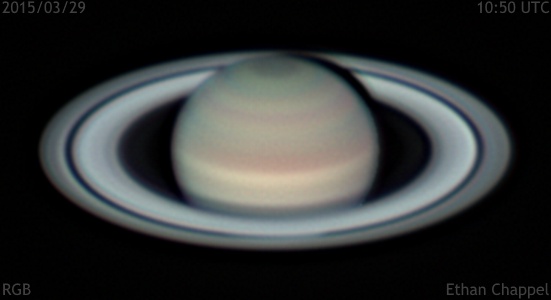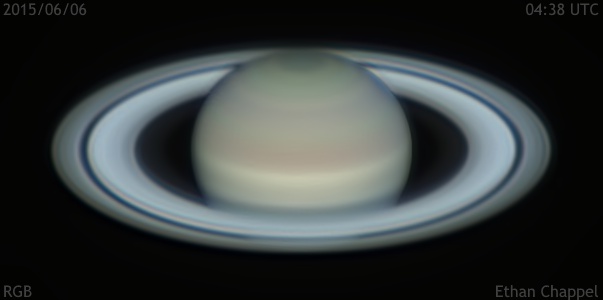 UTC
It's been over a month since I have gotten out with the C11 due to severe storms that smashed rainfall records across Texas and Oklahoma. Due to the torrential rain of last month, there are now giant mosquitos everywhere just waiting to suck you down to the last drop! I made the mistake of letting my bugsuit sit flush against my knees and got about thirty bites across both knees! This is my first new image using Topaz Labs DeNoise 5. I included the image before using DeNoise. This is also my first light with Chroma RGB filters.
More Info...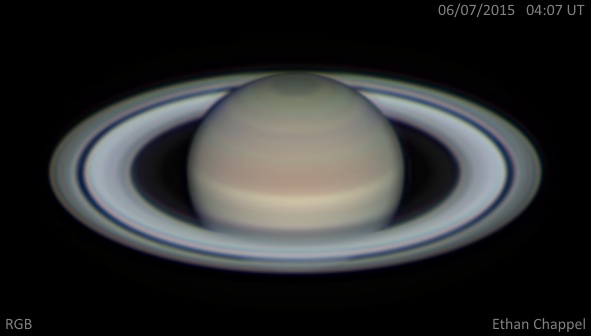 UTC
Conditions were slightly better than the night before. This is a WinJUPOS derotation of 53 minutes.
More Info...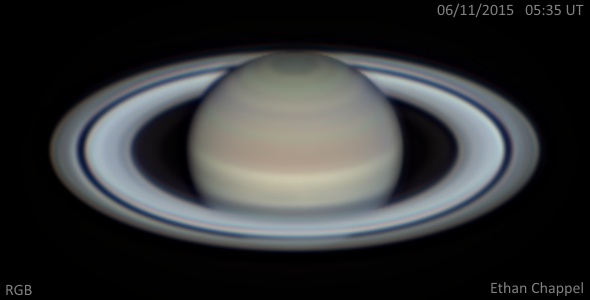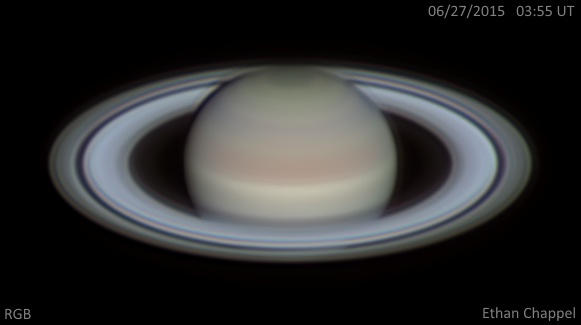 UTC
After the storms trailing Tropical Storm Bill hit us and some more clouds afterwards, we finally got more images. It appears the scope needs collimation since there is ghosting over the north pole of Saturn.
More Info...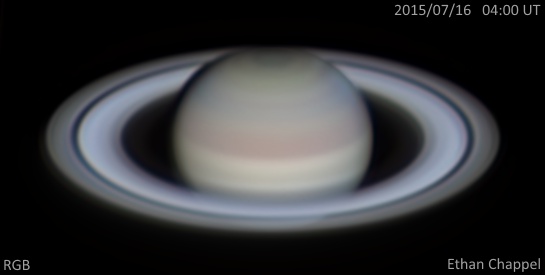 UTC
I think the our neighbor's and our house is starting to affect the seeing to the south where Saturn is. We also attempted to collimate but it looks like the collimation is just off in the opposite direction. Thank goodness we just got our Bob's Knobs!
More Info...